Many businesses capture the attention of motorists on high traffic roads with bandit signs. You can entice people with great promotions, real estate for sale, or special events by guiding people from highway off ramps, shopping areas, and intersections to your business.
Media Nation Outdoor provides a full custom design service at no extra cost and prints your bandit signs on durable corrugated plastic. Because corrugated plastic is waterproof, weather-resistant, and stain-resistant, it is the material of choice for the screen printing industry.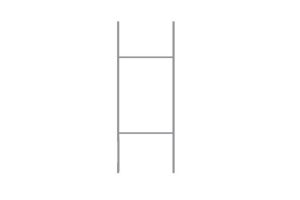 H-wire Base
H-wire base bandit signs are easy to install into softer grounds! One side of the h-wire slides into the sign while the other side goes into the ground. Designs can print on single or double sided, 18″ high x 24″ wide signs.
Wood Stake Base
Use wood stake base bandit signs for harder grounds and slightly windy areas. Wood stakes are placed into a sleeve on the backside of the sign and stapled for security. Designs can print on single sided, 18″ x 24″ or 24″ x 24″ signs.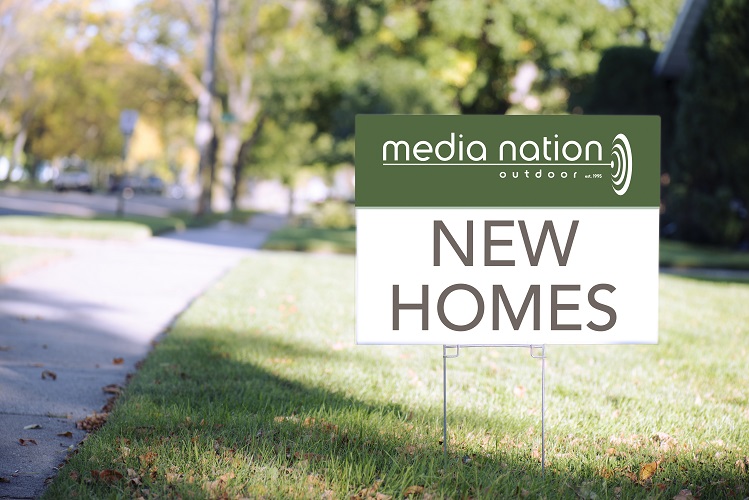 Weekend Install Service
Let us do all the work for you! We can install your bandit signs either Friday nights or Saturday mornings and then un-install Sunday nights. We can plan the route for you or we can use your route plan.
Let's advertise your business!
Fill out the form below and we will be in touch soon.
Get Started with Media Nation Outdoor