A-frames: Plastic and Metal
Placing a-frames on sidewalks around your business is a terrific and money-saving way to advertise. Because they are so easy to transport, they can be moved anywhere, at any time of the day. Simply put them out when you open and bring them back in before sundown.
Media Nation Outdoor offers metal and durable plastic a-frames in a variety of sizes. You can advertise your business on both sides using full color designs printed on coroplast inserts. All inserts are easy change so when you need to update your message, come back to us to re-design and print for you!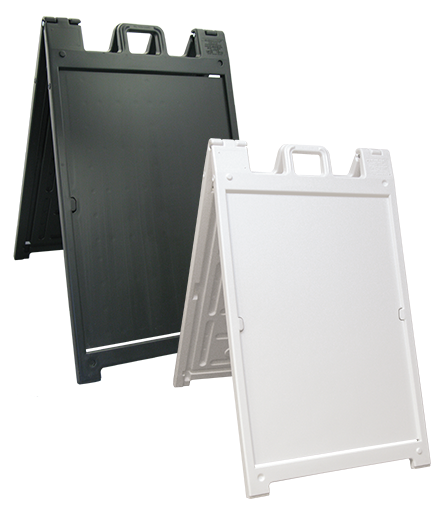 Plastic A-frame Sizes
2 available sizes. Get noticed with our largest size that fits two 24" wide x 36" high inserts. Our smallest size fits two 24" wide x 18" high inserts. Comes in white or black durable frame.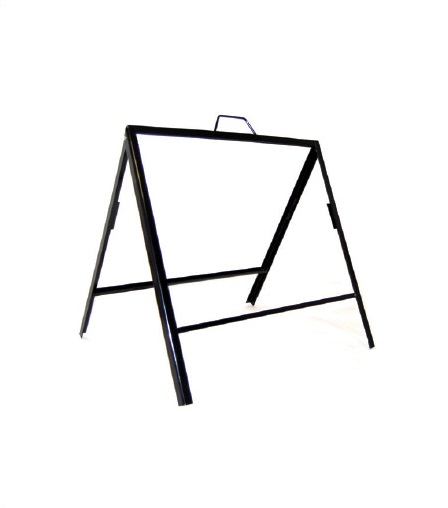 Metal A-frame Sizes
3 available sizes. The most popular size fits two 24" wide x 18" high inserts. If you need a taller a-frame, use our medium size that fits two 24" wide x 36" high inserts or our tallest a-frame that fits two 32" wide x 48" high insert