Banner flags are great for increasing awareness for your business and bottom line. Because banner flags use vertical space to advertise, you can make great use of small floor space. They are easy to install and easy to move so you can display at any location.
Media Nation Outdoor provides banner flags in feather or teardrop shapes. Let us customize your design at no extra charge or choose from a selection of low cost, pre-printed designs. Since they are durable and weather resistant, they are great for outdoor use.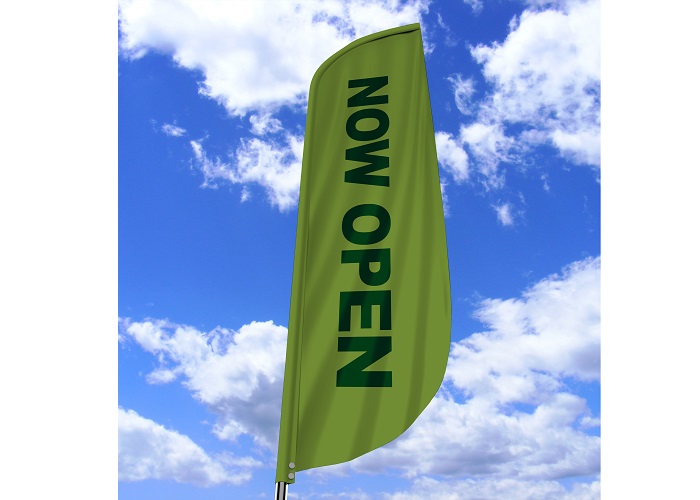 Feather Flags
Feather banner flags are 11.5 feet by 2.5 feet and come on a 15 foot aluminum flag pole. Display your full color design on a single-sided or double-sided flag. Feather flags come with an easy install ground spike.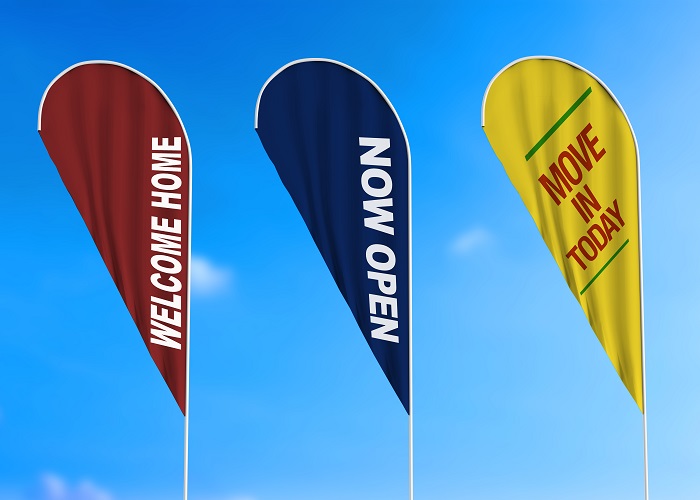 Teardrop Flags
Teardrop banner flags come on 8′, 11′, and 14′ tall poles. This flying banner is incredibly light and comes alive by rotating in the wind. It makes no flapping noise and clearly displays your company's message 100% of the time.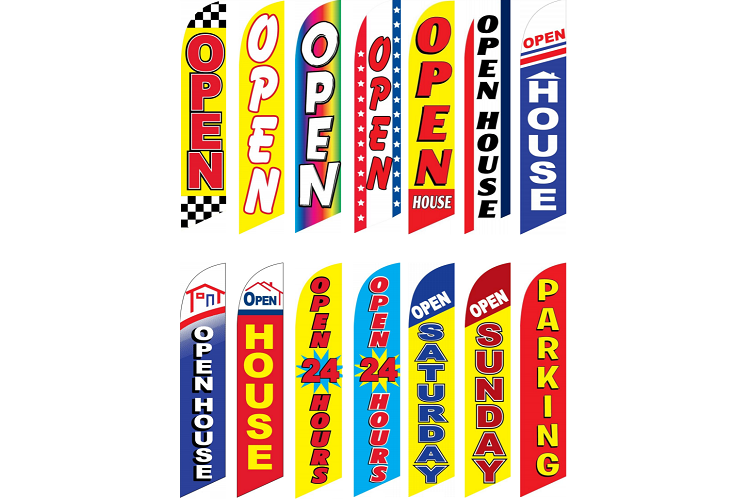 Pre-Printed Flags
We have over 200 pre-printed feather flag options for the following industries: auto, food & beverage, fitness, healthcare, real estate, retail, and more!